Exciting News: Fallout 76 DLC Will Be Free
FO76items
Date: Nov/05/18 17:11:45
Views: 967
Less than 10 days till the FALLOUT 76 is officially online and we've confirmed another exciting news, all the post-release content, all the DLC would be completely free and it would be a good way to prevent splitting the player base or excluding anyone from playing, meanwhile, the loot-boxes will not be available anymore. Bethesda, the developer and publisher of this FALLOUT 76 game, wants to support this game with consistent content updates for several years after release. By doing this, the Bethesda hopes to make money by selling cosmetic upgrades (NOTE: microtransactions are cosmetic and it only and can be earned through gameplay), which is a pretty smart decision.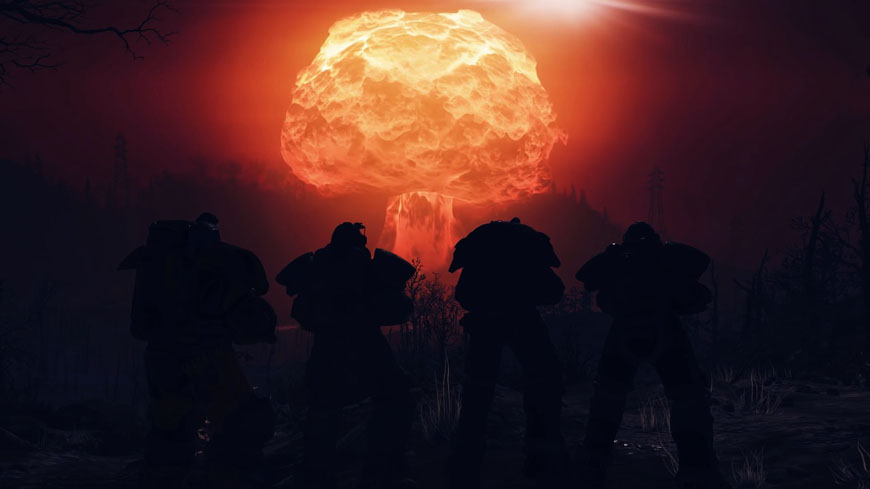 According to what Pete Hines, VP of PR at Bethesda said in the recent interview, "We have micro-transactions in Fallout 76, but they're only cosmetic. Anything we're selling for real money you can also buy with in-game currency that you get as a reward while you play. And part of the main reason we're doing it is because we want to provide all of the post-launch content that we do for free. So any DLC or new content we add is free to everybody. And we feel like we're being upfront, we're doing this in a way that makes sense. It's only cosmetic, there is no pay-to-win." That's the reason why the DLC will be free on the fo76 website.

At the same time, with the support of DLC, based on the events the world can be changed with a live experience, we sincerely hope Bethesda could branch out from the normal item or story, and come to the new setting and time-period of post-apocalyptic West Virginia and let the player play. Considering more than before, the limited-time seasonal events, or challenges.

Once DLC is available and this game is totally supported on every platform, that means we can use our fallout 76 items on any place we want or to find a place where serves more fallout 76 bottle caps and level up much faster than any other series.

As a fan of this series I feel so thrilled after getting this information confirmed, I really hope that's would be all high-quality contents such as new quests, new weapons, maybe vendors on the map, and big loot updates. That'll help me save more time to seek or collect!