NBA 2K23: Best Budget Shooting Guards for MyTeam
FO76items
Date: Sep/24/22 13:58:57
Views: 183
Starting NBA 2K23 MyTEAM means a clean slate regarding your 2K23 MT, tokens, and collection. Due to a lower MT balance, you need to pick players with a low budget. This guide will explore the best budget shooting guards in NBA 2K23 MyTeam.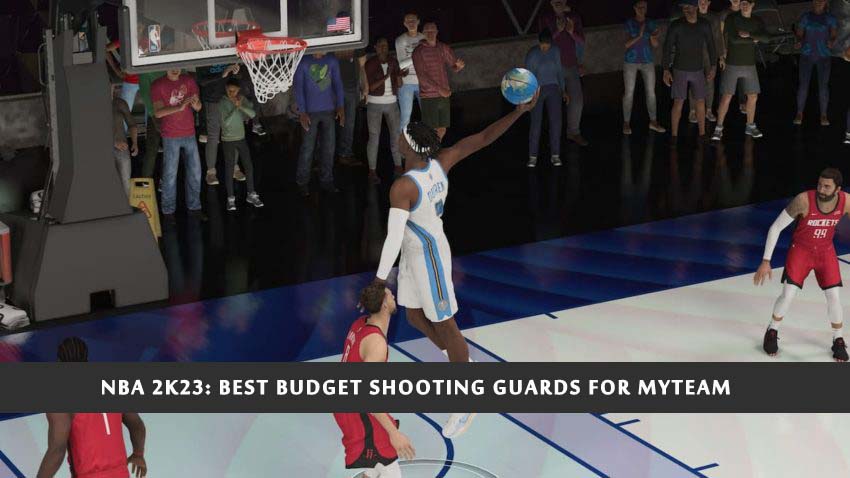 Robert Reid

NBA 2K23 didn't add any new budget options now, which means this position pretty much starts and ends with Season One Select Robert Reid. At 6'8″, Reid is a monster at the position, easily locking down the opposing team's best perimeter player. He can also finish at the rim, making him a good pick-and-roll player.

Desmond Mason

The only other player we'd consider is Season One Desmond Mason, whose slashing ability is nothing to scoff at.

Jimmy Butler

If you want a free option, you can, of course, look to Starter Jimmy Butler. He's an inch shorter than Reid but also plays solid defense. He has a 99 in defense, making him a highly-sought card. Butler has to go against some of the least predictable and most athletic players in the game as a small forward. They can be shooters, slashers, playmakers, or a combination of all three. Few cards can stop any strategy, but Butler can do it.

Devin Booker

If you pre-ordered, you likely have either Devin Booker, which is a good option for the position. He is the definition of a pure scorer and, throughout his career, has managed to do most of it from inside the three-point line. The Phoenix Suns are perennial NBA Championship contenders, largely thanks to Booker being able to take over games offensively.

Michael Jordan

If you pre-ordered, you also likely have either Michael Jordan, which is a good option for the position. He carries a 99 Shot IQ, a 95 Vertical, 99 Hands, 89 Driving Layup, and an 84 in Pass Perception. While he falls short in his three-point shot (60), he more than makes up for it with his ability to drive to the basket and defend the perimeter. It's not without flaws, but Michael Jordan's base card is still an excellent addition to any roster.

Andre Iguodala

Takeover Andre Iguodala is quite the grind, but he's among the best players in the game at either SG or SF.

That's our ranking of the best budget shooting guards in NBA 2K23 MyTeam, hope our list will help you build a cheap but strong squad! Visit here for new updates on who are the best NBA 2K23 MyTEAM Player Cards.