Where to buy potions in Lost Ark?
FO76items
Date: May/30/22 15:54:13
Views: 308
Potions in Lost Ark are an essential commodity, being one of the only reliable Lost Ark sources of HP regeneration in the game. Potions are necessary for more challenging content, such as Abyss Raids and Legion Raids, because one mistake can cost your team a race. You want to stockpile as many potions as possible before setting up a difficult dungeon or raid, as a lot of the content doesn't allow players to respawn.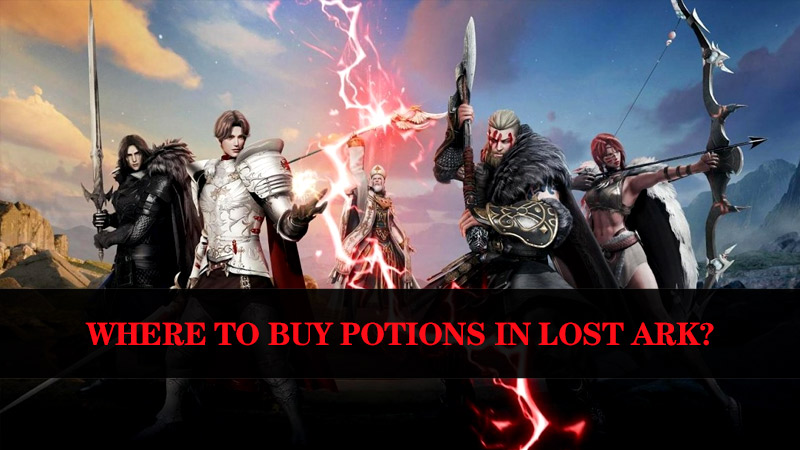 Note: There are different types of potions in the game, and you cannot embed certain potions in specific content. Generally, brews with "normal" rarity can only be introduced in story content, Chaos Dungeons, Chaos Gates, and other overworld content. These potions cannot be used in the range such as Abyssal Dungeons, Abyssal Raids, Legion Raids, and Guardian Raids.
You will need to bring potions with "Uncommon" and a higher rarity for this content. These potions are what you will need for most of the game, but unfortunately, they cannot be purchased easily through the potion vendor found in most towns. There's a surprising amount to digest when potions in Lost Ark, and this guide will go over everything you need to know.
Potion Merchant
The potion vendor only sells potions of common rarity, which means you'll heal over time instead of receiving a big burst of health. These potions cannot be brought into Raid content. Still, it would be best to always consider purchasing these potions to take with you into Chaos Dungeons or Chaos Gates, both of which can damage your character.
You can find this merchant on all major continents, marked with a "Potion" icon. Here is the location of the potions merchant in North Vern:
Market
You can buy the higher rarity potions – those usable in raids – through the market with gold. Gold is a valuable currency compared to silver. Functional to upgrade your equipment, buy accessories and ability stones, and convert them into crystals. Therefore, it is not always desirable to use gold for potions. Sometimes though, when the going gets tough, that's what you need to do.
Related: Where to find and how to use sage powder in Lost Ark?